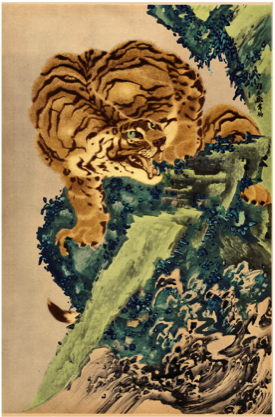 First session is 90 minutes (30 minute health history) intake followed by a 60 minute session).
Subsequent sessions are 60 minutes.
Acupuncture and other therapies I practice can have amazing effects on a wide array of conditions. Sometimes, it seems like magic.
But it isn't magic. It is a medicine that (in large part) takes advantage of neurological pathways that Western medicine simply hasn't explored yet. Some conditions (especially acute ones) may have a fast recovery time.
On the other hand, chronic illnesses, neurolgical conditions, genetic disorders are likely to require a longer course of treatment with more frequent treatments being needed during the week.

You woudn't go to a trainer one time and expect to have an amazing body as a result. Nor should you expect to go to an acupuncturist one time and have all your health problems resolved.
Similarily, if one continues to engage in habits or activities that cause pain (for example: pulling weeds, maintaining bad posture, inactivity, overactivity, poor diet) you will likely need treatments to counteract the damage those choices incur.
While relief may come sooner for some, a realistic timeframe for establishing long standing relief from painful conditions is receiving treatment two times a week at a total of 6 sessions.
Most acupuncturists are 2-3 rooms at a time. What this means is that you get 15 to 20 minutes with the acupuncturist, needles are inserted, and you rest alone for 20 minutes.
There is nothing "wrong" with this approach. But it does mean you get less time with the practitioner. I spend the whole hour with you, which gives me to adjust the treatment if necessary and use more methods to get you better faster. If many treatments are needed as in the case of a chronic illness, serious injury, or NAET allergy treatments, a package of treatments may be purchased to provide a discount.
What to Wear
Please wear pants that can be pushed up past the knee, and shirts that can be pushed up past the elbow, and make sure you've had something to eat and drink before your treatment.
"I saw Robbie and he did some assessment and then did some healing - and the results have been astounding. The difference is incredible to be honest with you, dear reader - night and day. Before, I felt enough pain after a two mile walk to be noticeably limping afterwards, and now I barely feel pain after a 10 mile day.
I genuinely believe that Robbie has natural born gifts for healing, alongside the many years of study and his deep wells of knowledge.
Robbie was also kind, patient and funny, and he is a great listener. I highly recommend seeing him if you have an injury or chronic pain." - Gordon E.
"He makes you comfortable, gives you immediate pain relief (as in first session" and answers any questions you have with authority." - Ted D.